After skirting around Beeston Castle I headed into the Peckforton Estate. The path is still public but is accompianied by lots of signs emphasising the private nature of the estate.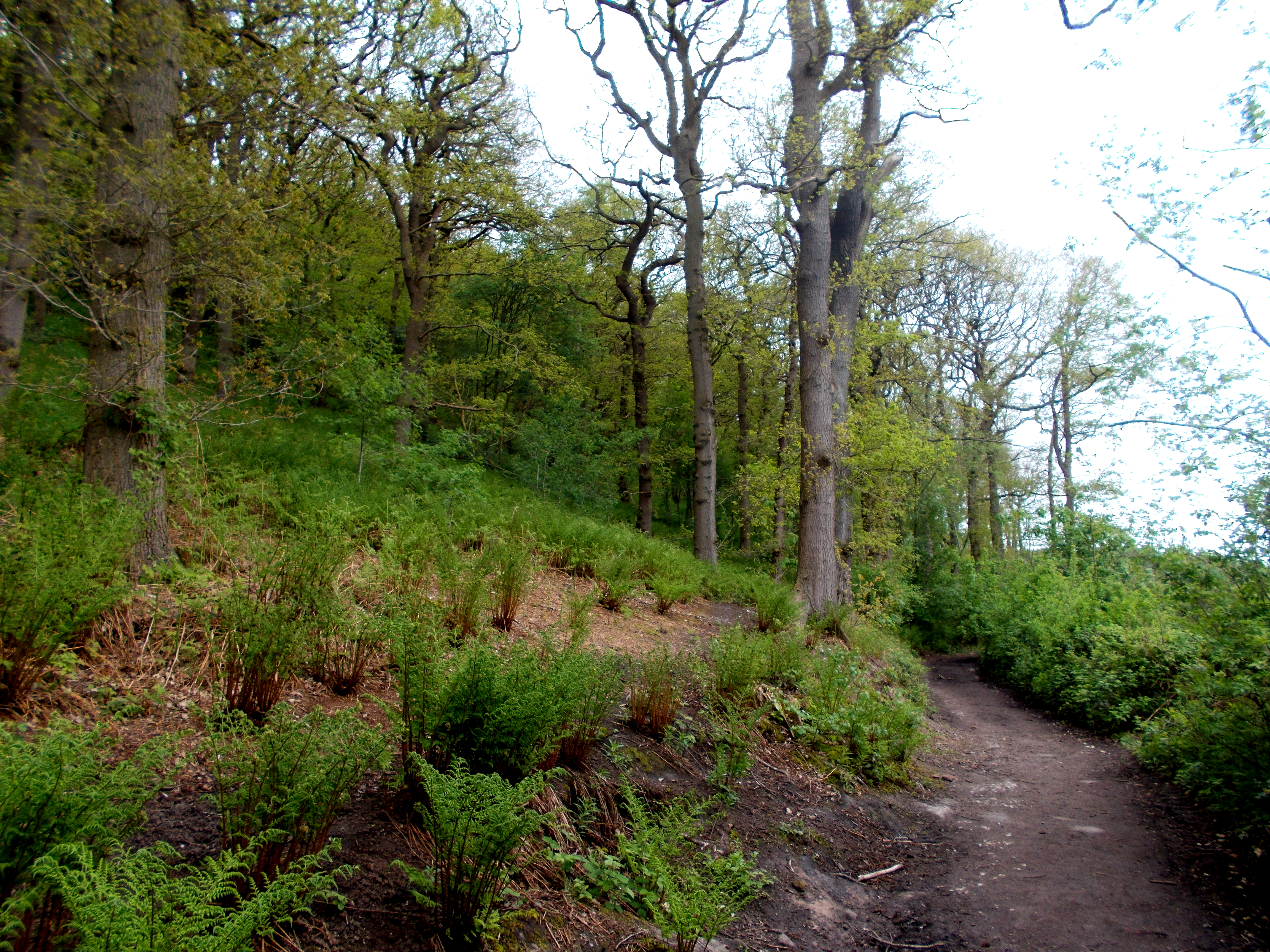 The Peckforton Hills (part of the estate) are part of the Cheshire sandstone ridge that the Sandstone Trail is based on. You can see this in some of the buildings; for example this gate house:
Occasionally you can see the sandstone peeping through the hillside.