Onigiri, or rice balls, a staple food in Japan. They can be bought in a variety of flavours in all convenience stores. I moved schools at the start of April and I have leave earlier. This means that I no longer to cook some rice for my breakfast. So I make a slightly bigger pan of rice the evening before and make home made onigiri.
First you need rice. It's a bit of a pain waiting for it to cool down.
These onigiri moulds can be bought in Daiso for 100 yen. There a flap at the bottom that allows you to push out the formed rice ball.
The mould is filled with rice that it pushed down a bit and then you use your thumb to make a space for some filling.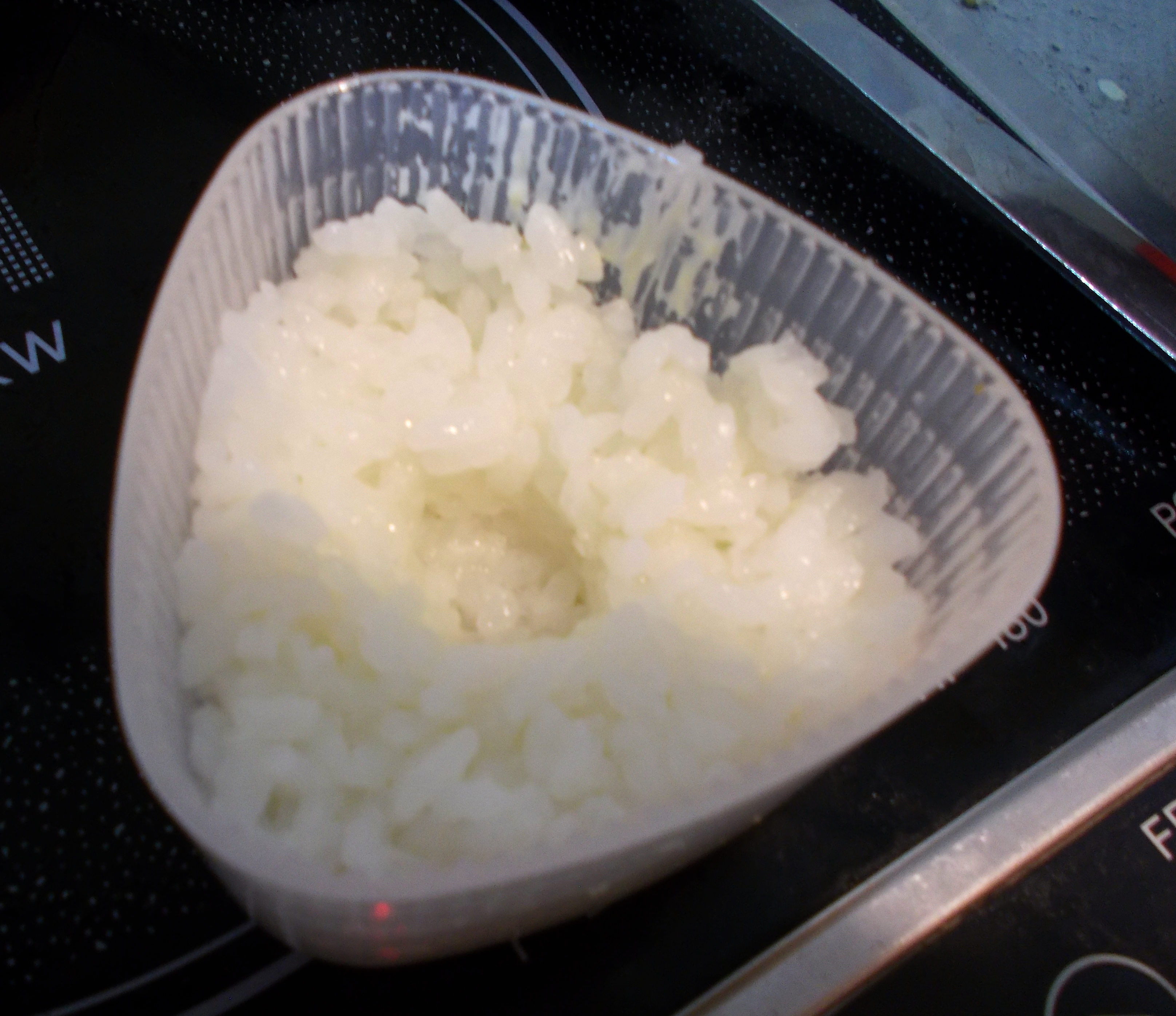 This time the filling was beef mince with green onions and okonomiyaki sauce. I had previously made a batch and frozen it.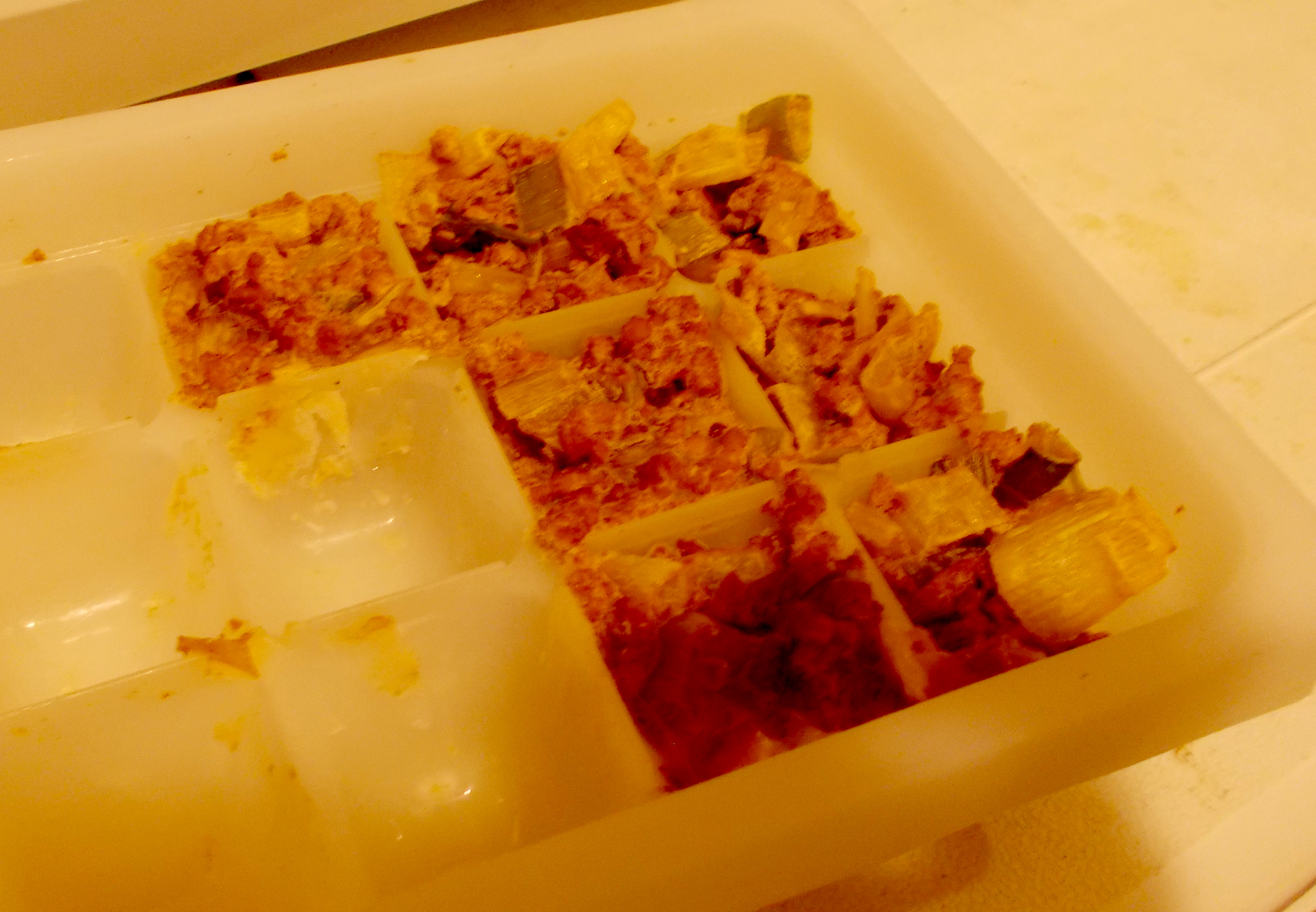 The microwaved filling is added along with a dollop of mayonnaise.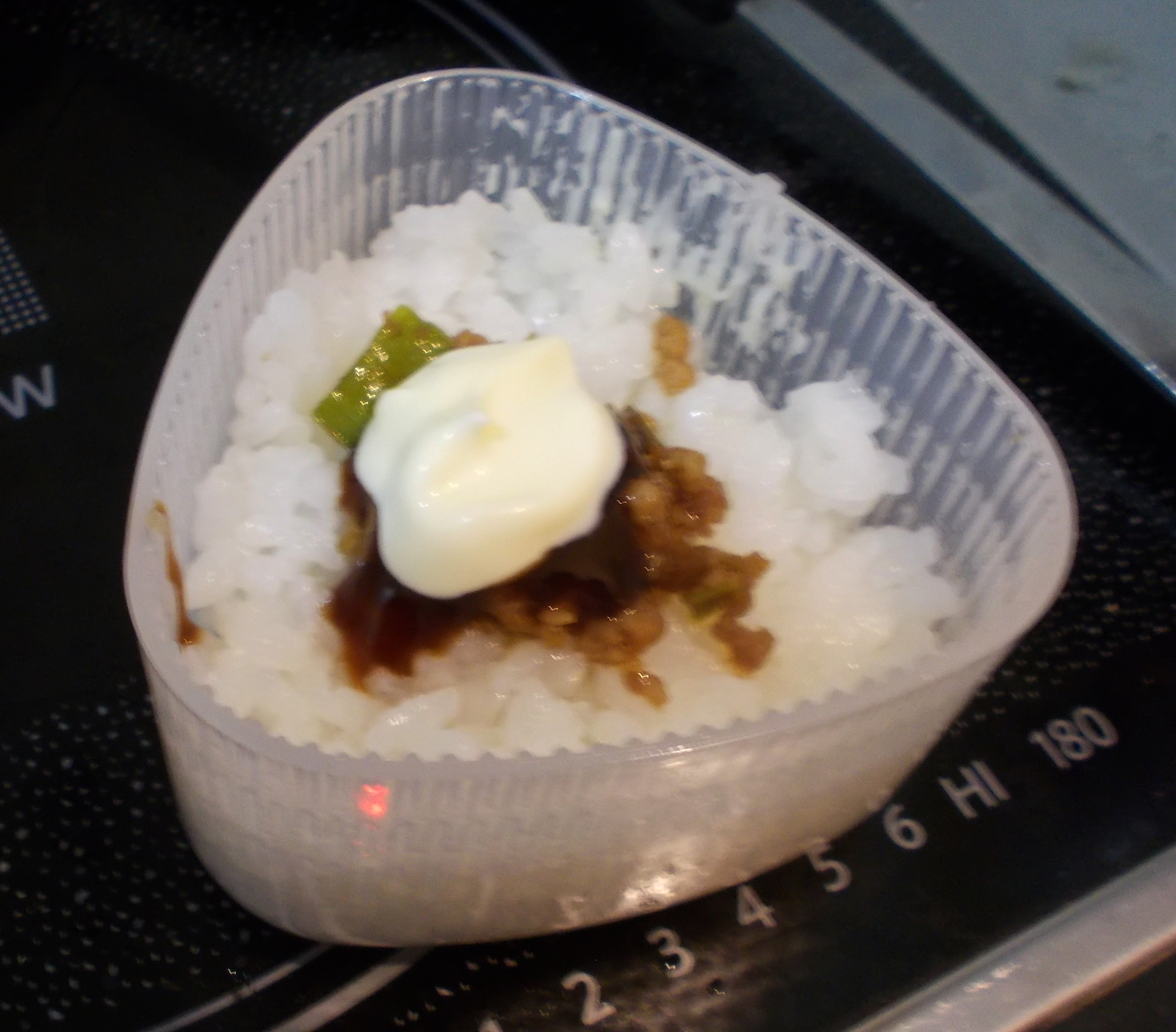 Rice is added on top…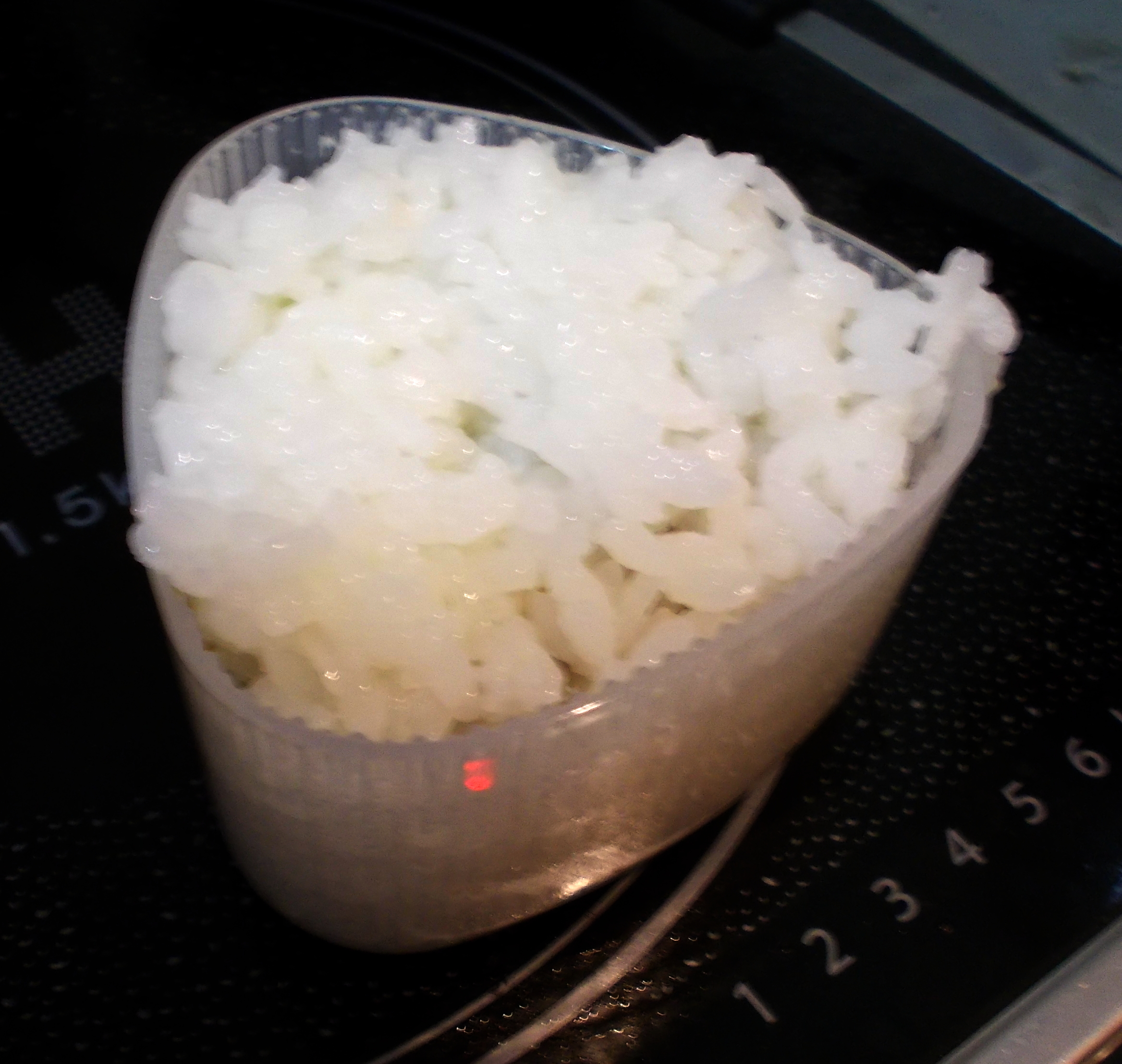 …then pressed down with the lid of the mould.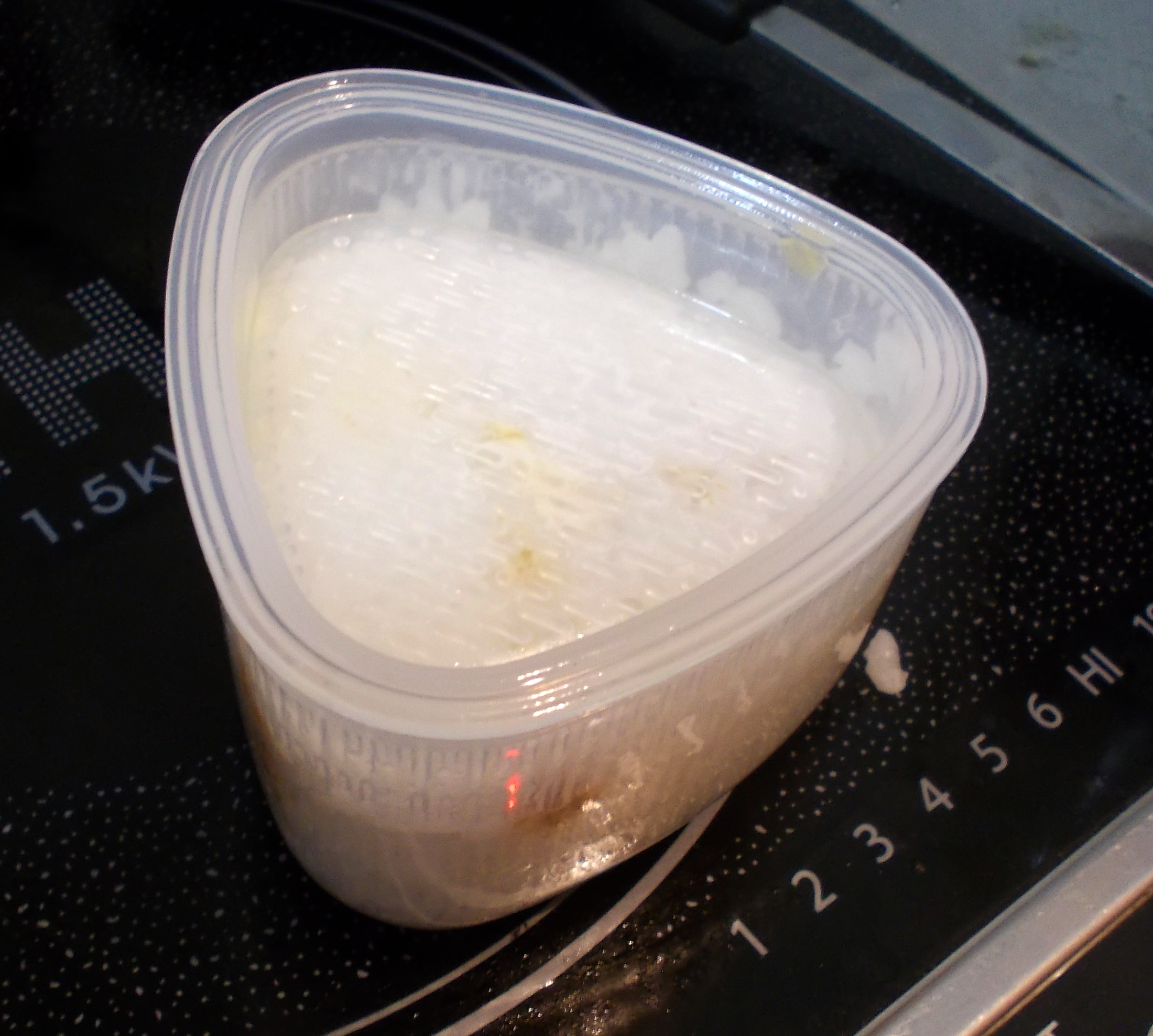 I also have these onigiri cases (also from Daiso).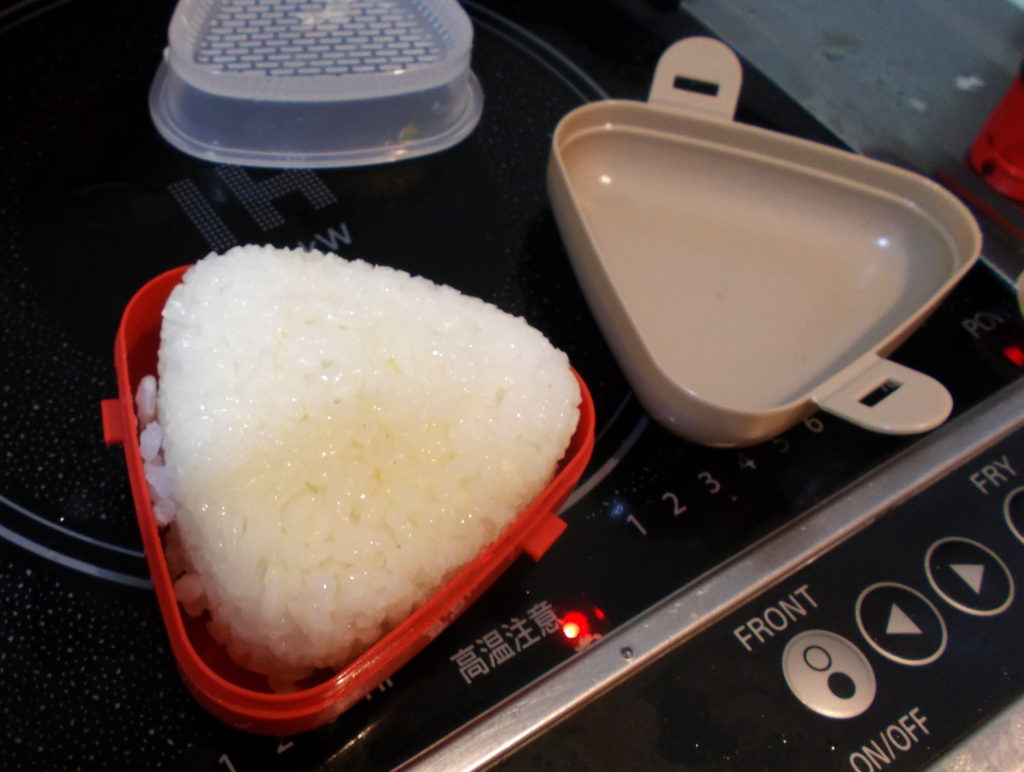 Usually you eat onigiri with a seaweed wrapper. This can be added until it is eating time otherwise the seaweed will absorb water from the rice and become a bit soggy.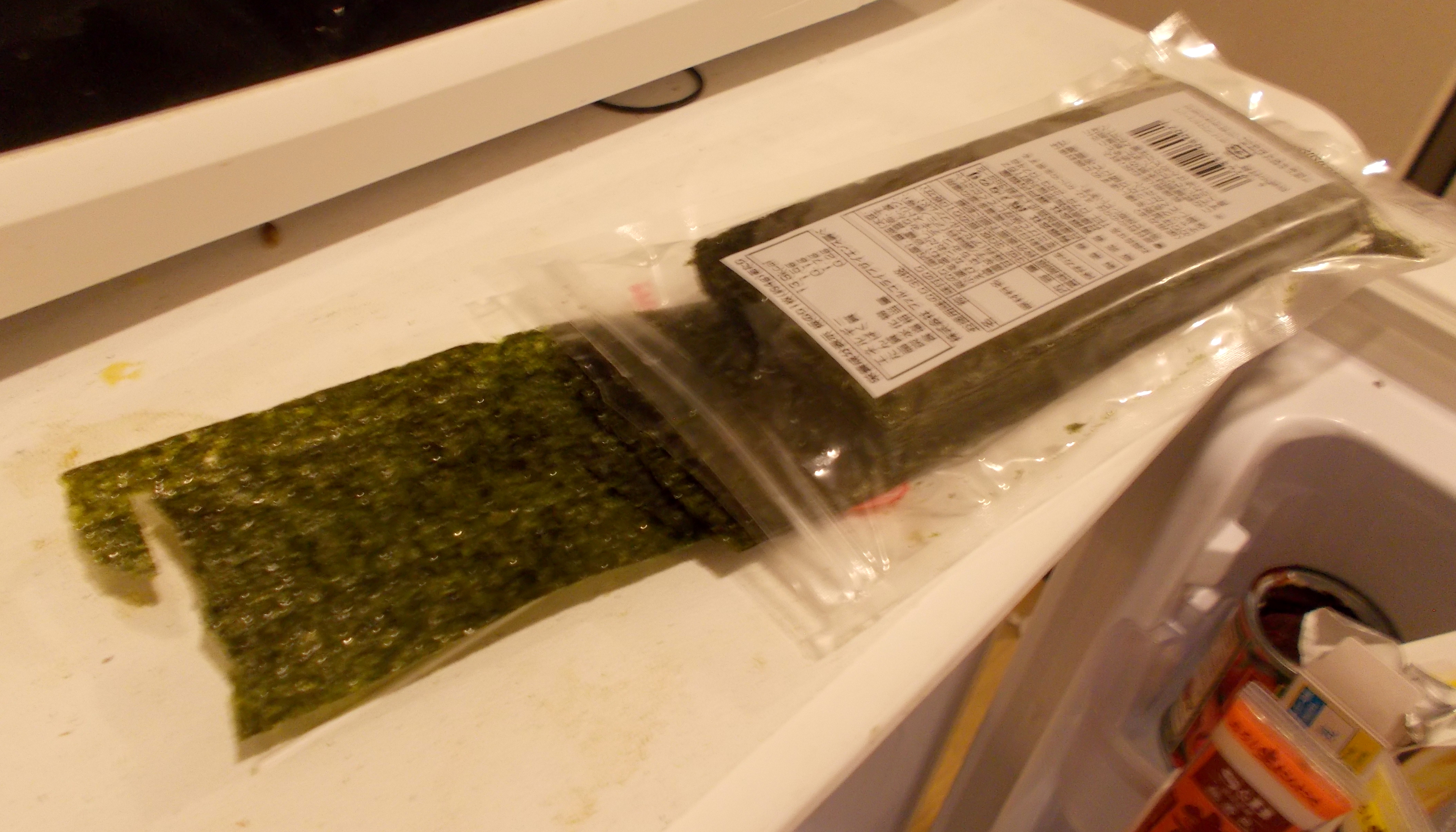 The onigiri you buy in the convenience store have quite an elaborate unwrapping system that combines the seaweed and rice together. It took me a couple of weeks to work out how to open them properly. I wonder what the Japanese people around me thought as I unwrapped the whole thing only to put it back together again.