Christmas in Japan is like a cross between Halloween and Valetine's Day. Decorations and lights go up in shops and streets around the city. Seasonal gifts are sold and couples use the event as an opportunity for a romantic meal. But the 25th is a still a work day like any other. I'm currently not at work as I'm on unpaid leave during the school break so I have been able to spend some time catching up with things I didn't manage to do during term. I have also been out to see the Christmas Lights in Osaka.
One of the main streets has lights on all of the trees for several kilometres. It's quite nice but after a bit of walking the effect fades
The more interesting lights can be found near Osaka City Hall. There is a nice path with lights all around.
This leads to Osaka City Public Hall. The front of the hall is lit up with a sound and light show. It's a very nice idea (perhaps Liverpool could do something similar) and goes beyond the normal twinkling lights. The following image doesn't really do it justice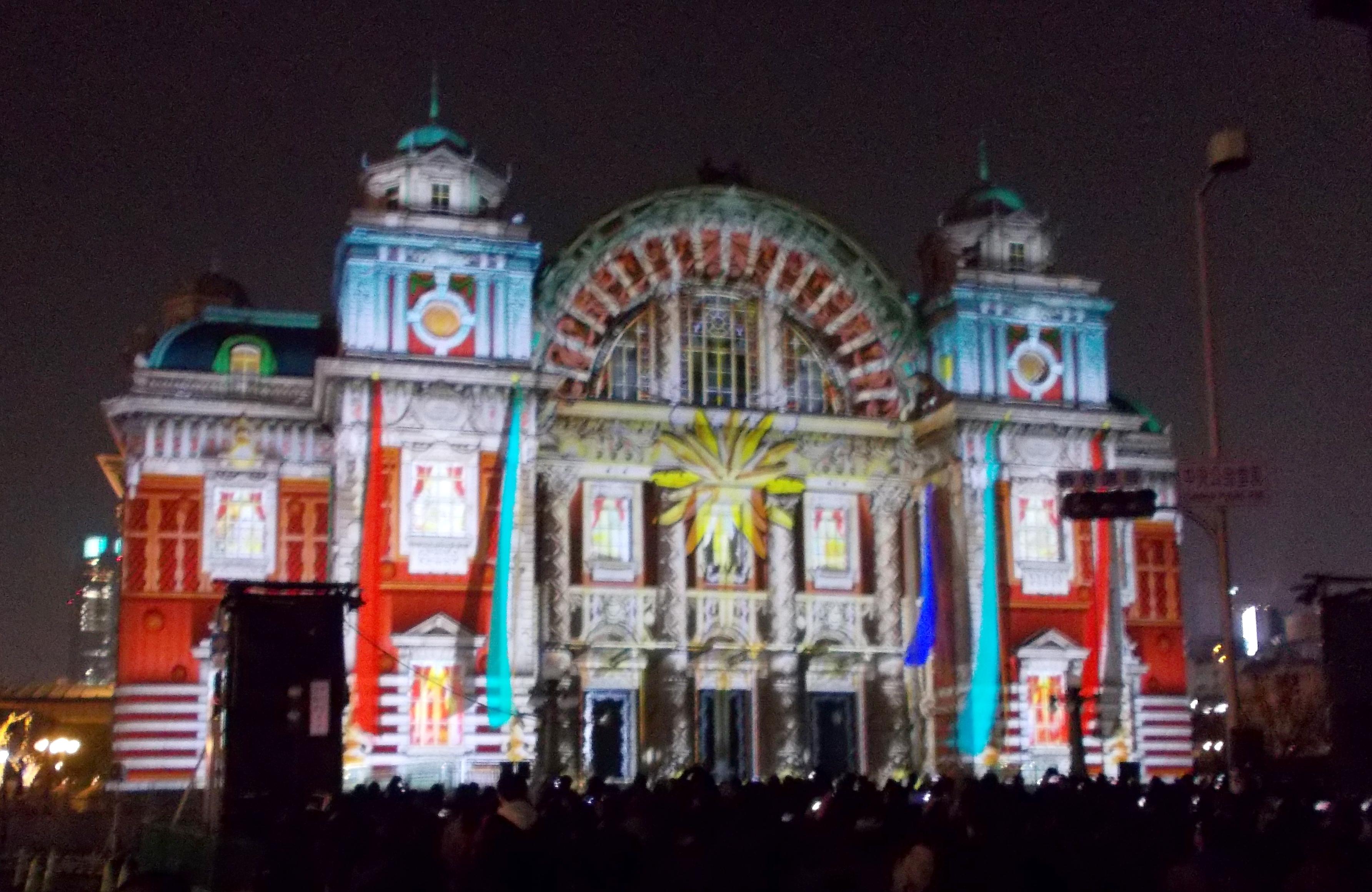 Nearby were some Taiwanese lanterns with dogs on them (with it currently being the Year of the Dog).
There were also a lot of Chinese Lanterns in what might be described as a "Lantern Hall"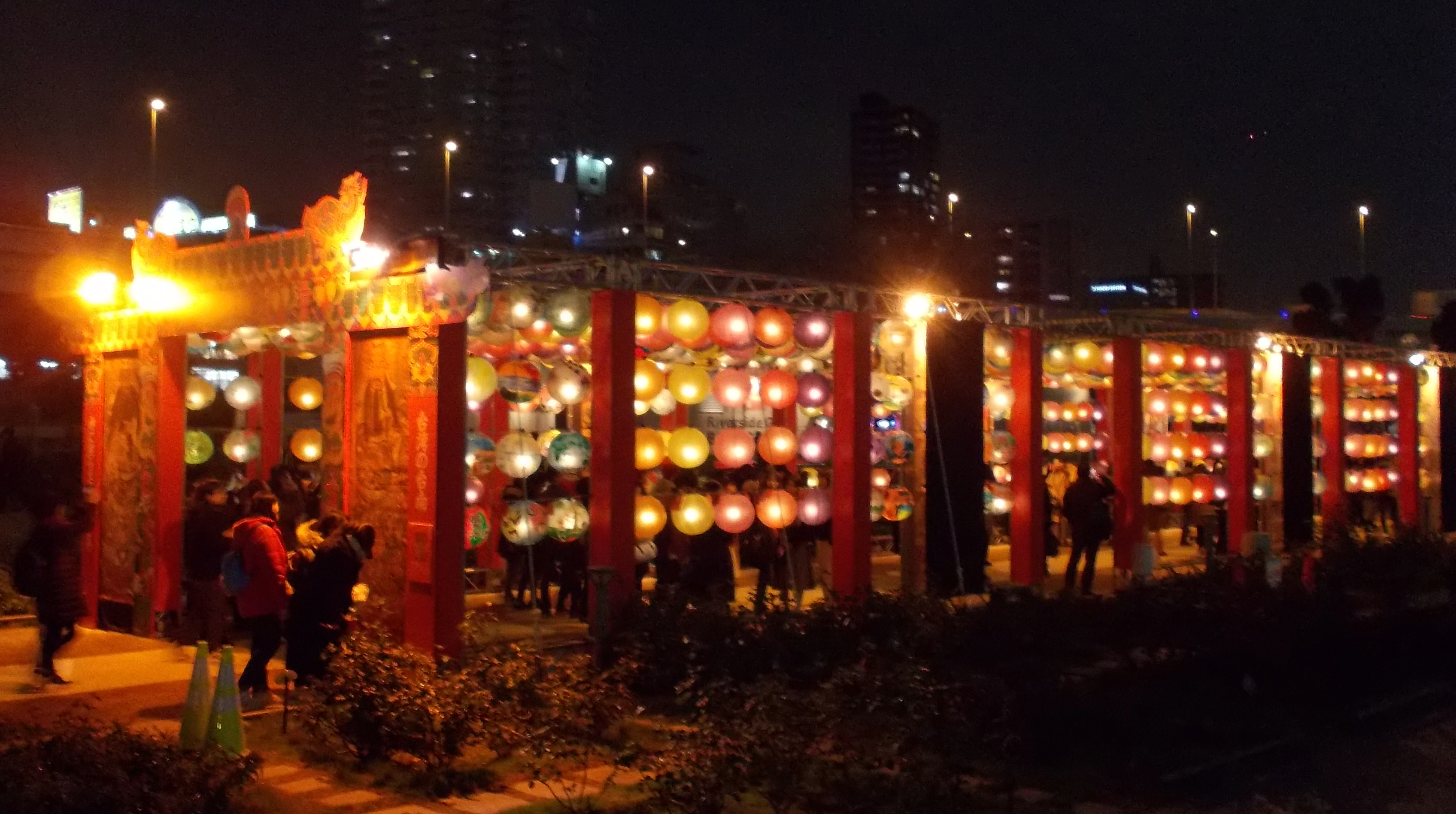 Inside was quite beautiful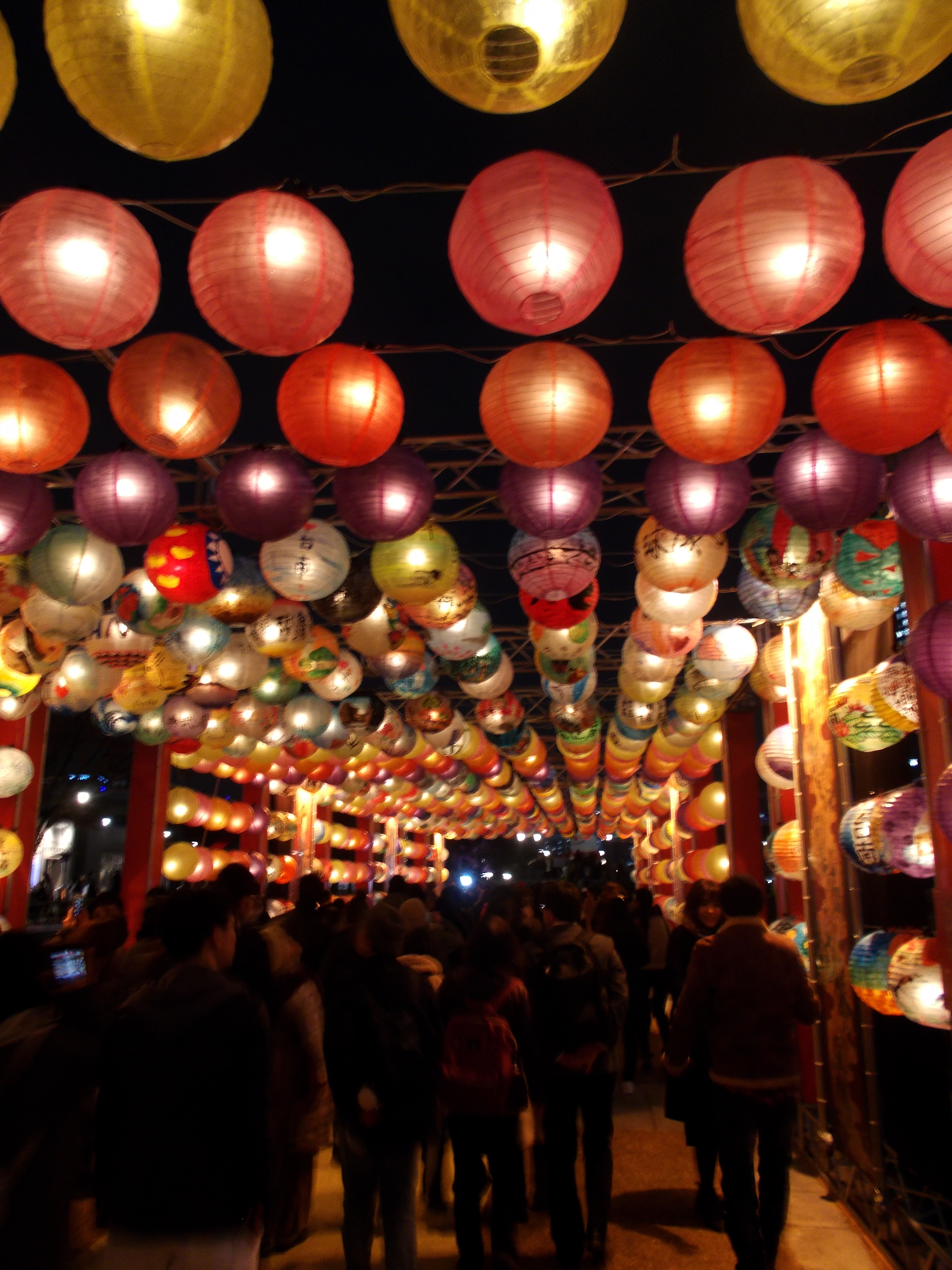 As you would expect there was food for sale and such like but nothing we would normally consider Christmas food back home. Later in the week I went to the German Christmas market but it was quite small and a pale imitation of the markets back home with little variety in the food (and it was very expensive). It kind of sums Christmas in Japan up really. One advantage of it being just another Tuesday is that I can go to Spa World and have a relaxing time at little cost.