I didn't sleep very well at Tyndrum. The camp site was poorly set out. "Hiker huts" were set right next to the camping pitches with picnic tables between them. Sadly a couple of the huts were being hired by people who wanted to stay up all night drinking. Despite the lack of sleep I managed to have a good day walking. The weather was atrocious and you couldn't see too much particularly of Rannoch Moor. This was going to be a big day and I wasn't particularly sure where I was going to camp. There wasn't too much information online aside from suggestions of wild camping by the King House Hotel.
It was a bit of a day of bridges. The route to the Bridge of Orchy followed the railway line. There wasn't much at Bridge of Orchy but the bridge itself was quite picturesque.
A number of people were wild camping right by the bridge. A consistent light drizzle began that lasted most of the day. Learning from my hard day along the sides of Loch Lomond I stopped to make myself a hot meal near the Inveroran Hotel. This set me up for the rest of the day. After this I shortly passed the second picturesque bridge of the day the Victoria Bridge (sadly I can't find much information about this bridge).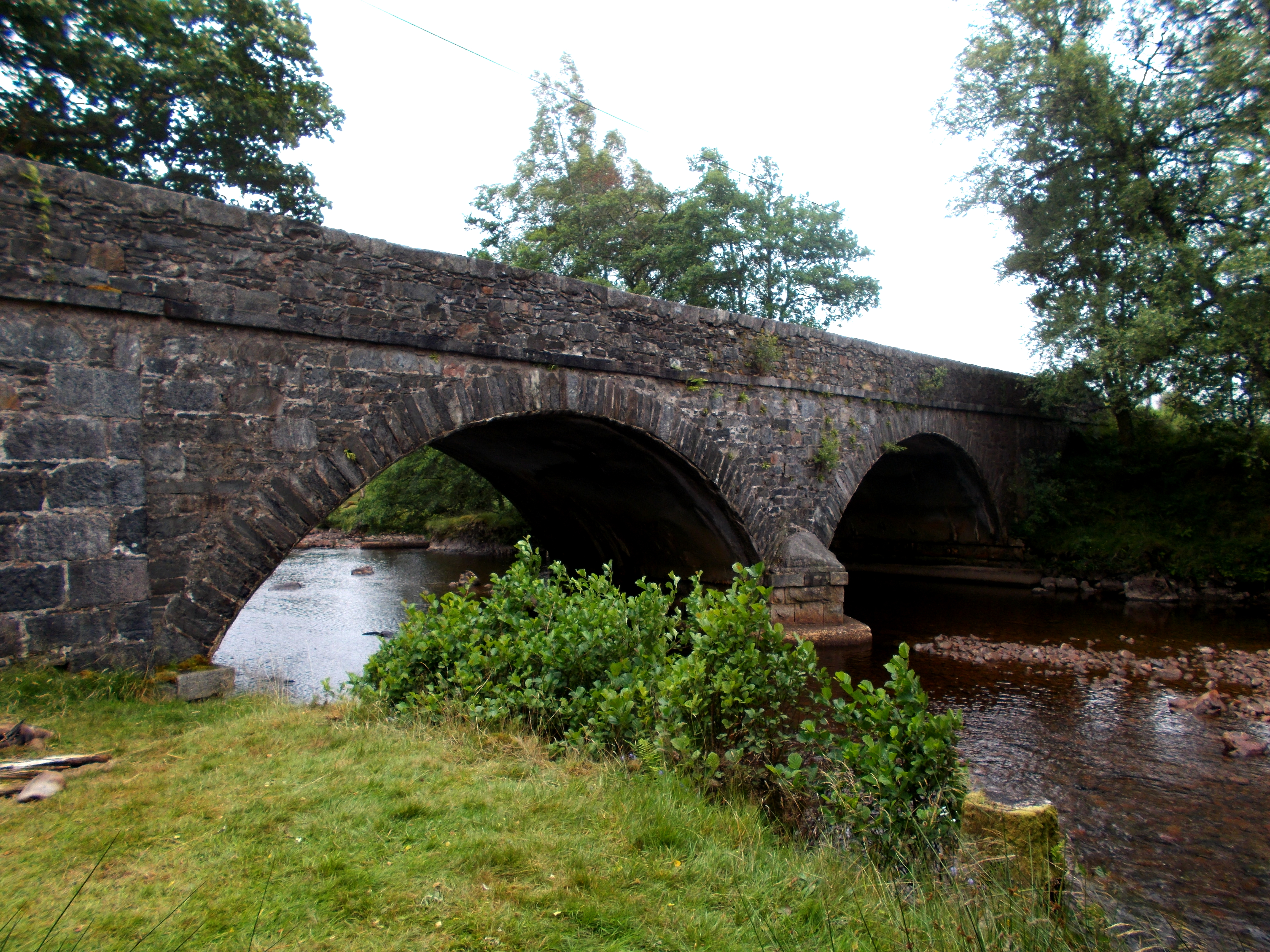 Like I said I wasn't particularly sure where I would be camping. However, on approaching the Glencoe Mountain Resort I saw that they advertising camping pitches. The car park was full of cars and vans for a downhill mountain biking event but it appeared that none of these people were staying. I was able to get a pitch sheltered by the trees (it was rather windy) and had a nice enough dinner in the cafe.