The highlight of the trip to Wakayama was visiting the Wakayama Electric Railway company.
This company operates a small line between Wakayama and Kishi that is notable in that it provides public transport to a number of shrines and temples. Sadly shrines and temples didn't provide enough revenue so they had to come up with another reason for people to use the, somewhat rural, railway. So they made a cat the station master at Kishi Station.
Tama the cat served for several years as station master but died of old age. A couple of similar cats Nitama (literally Tama 2) and Yontama (Tama 4) take turns. This is Nitama.
The station at Kishi has also been remodelled to look like a cat.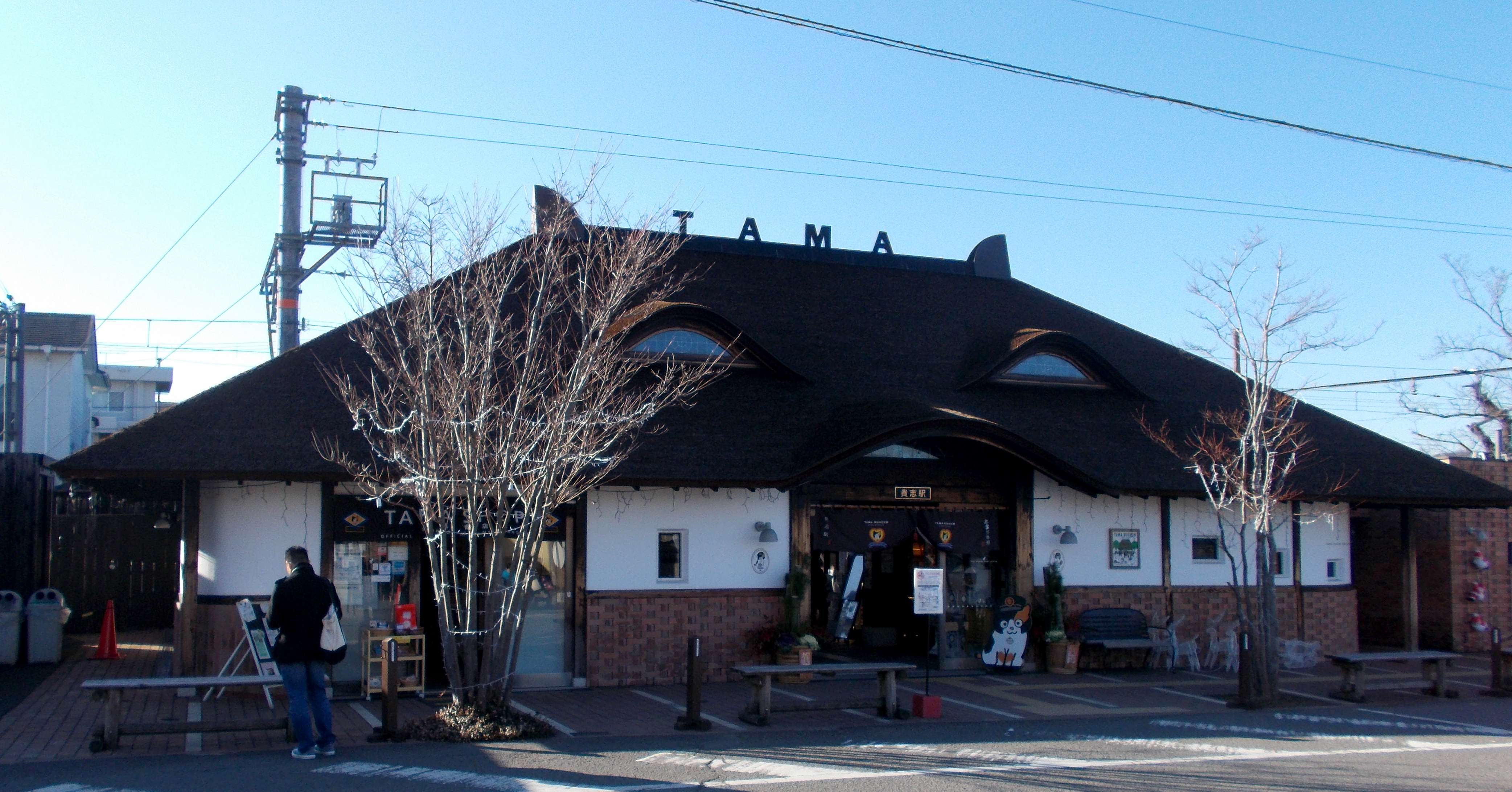 The trains have also been remodelled in interesting ways. This is the Ichigo Densha or the Strawberry Train.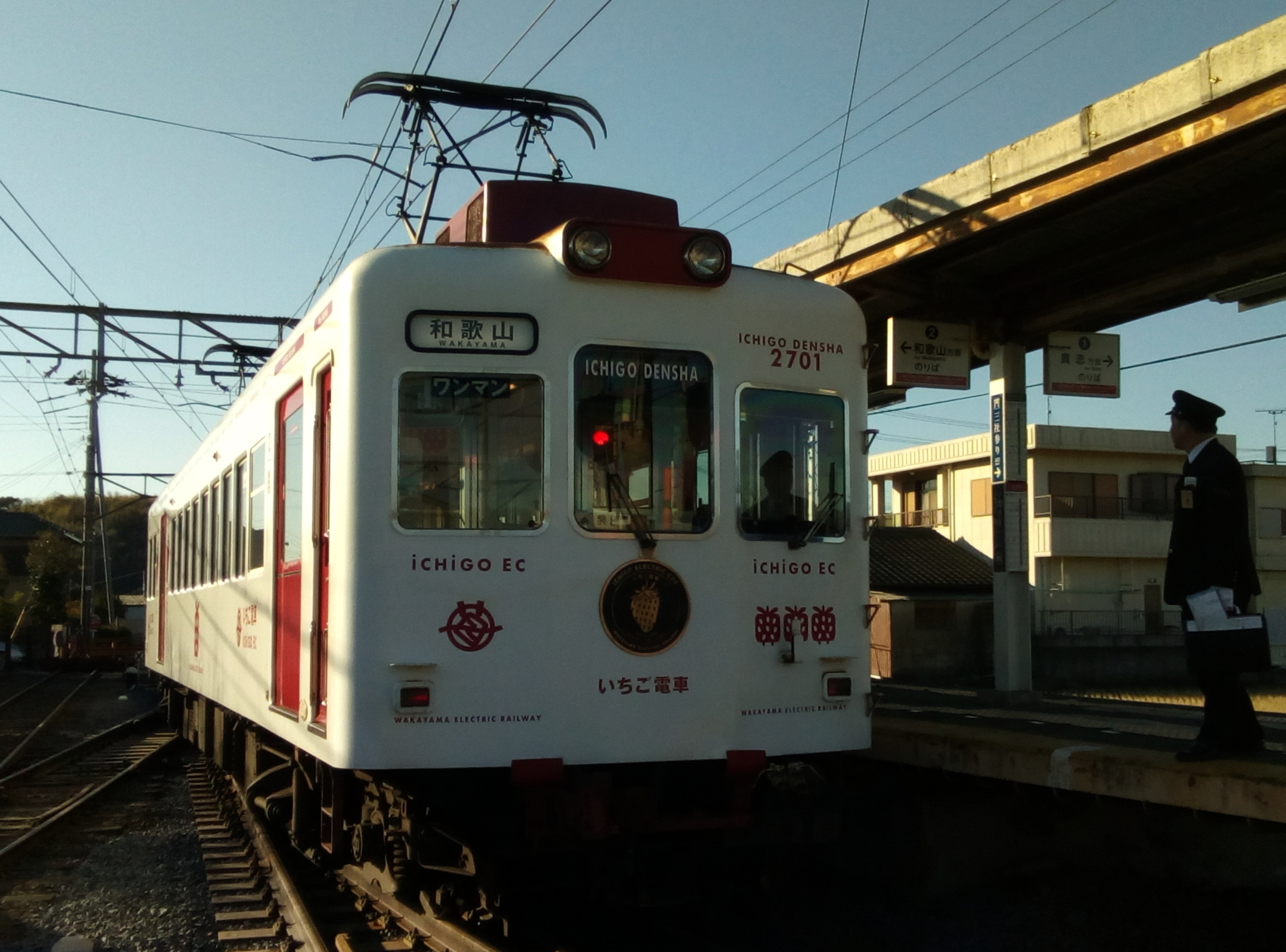 And this is the Tama the Cat Train.