One of the things that Japan is well know for is it's trains and, in particular, how they always run on time. Their punctuality isn't quite as good as assumed (apparently the JR trains are often slightly late) but generally in Japanese society being on time is a major issue. If somebody was not particularly punctual for work in the UK it would be considered a black mark against the person even if the person was good at their job. In Japan, if your late for work you are incompetent and not good at your job. With that kind of attitude to punctuality it isn't surprising that the trains run on time. At seems in the UK that it doesn't matter too much if the train is late or, in fact, whether the train is cancelled all together.
There are two other issues that help with the punctuality. The train network is less complicated and everything is well maintained. The Japanese aren't afraid to employ lots of people to do a job.
The railway I use most is a private railway called the Nankai railway. It's the commuter system that covers the south of Osaka and Kansai International Airport. The system takes some getting used to as not all trains stop at all stations. My station is served by "local" trains only. These trains stop at every stop. If I'm travelling to the centre of Osaka I can't take this train all the way as it would take forever. I get off after one stop and change onto an "express" train that only stops at a small number of stations. There are also a variety of "sub-express" services that initially skip stations close to Osaka but once you get out into the sticks they start stopping at every stop. There's also a "limited express" service (called "Rinkan") that hardly stops anywhere and where you need to buy an extra seat reservation. With this variety of trains running up and down the network if there was any delay then the whole system would grind to a halt as the different services would get out of order and stuck behind each other.
A lot of the trains are quite old (there are newer trains on the airport part of the network) with some dating back to the 1960's. This is a local train (a class 6200).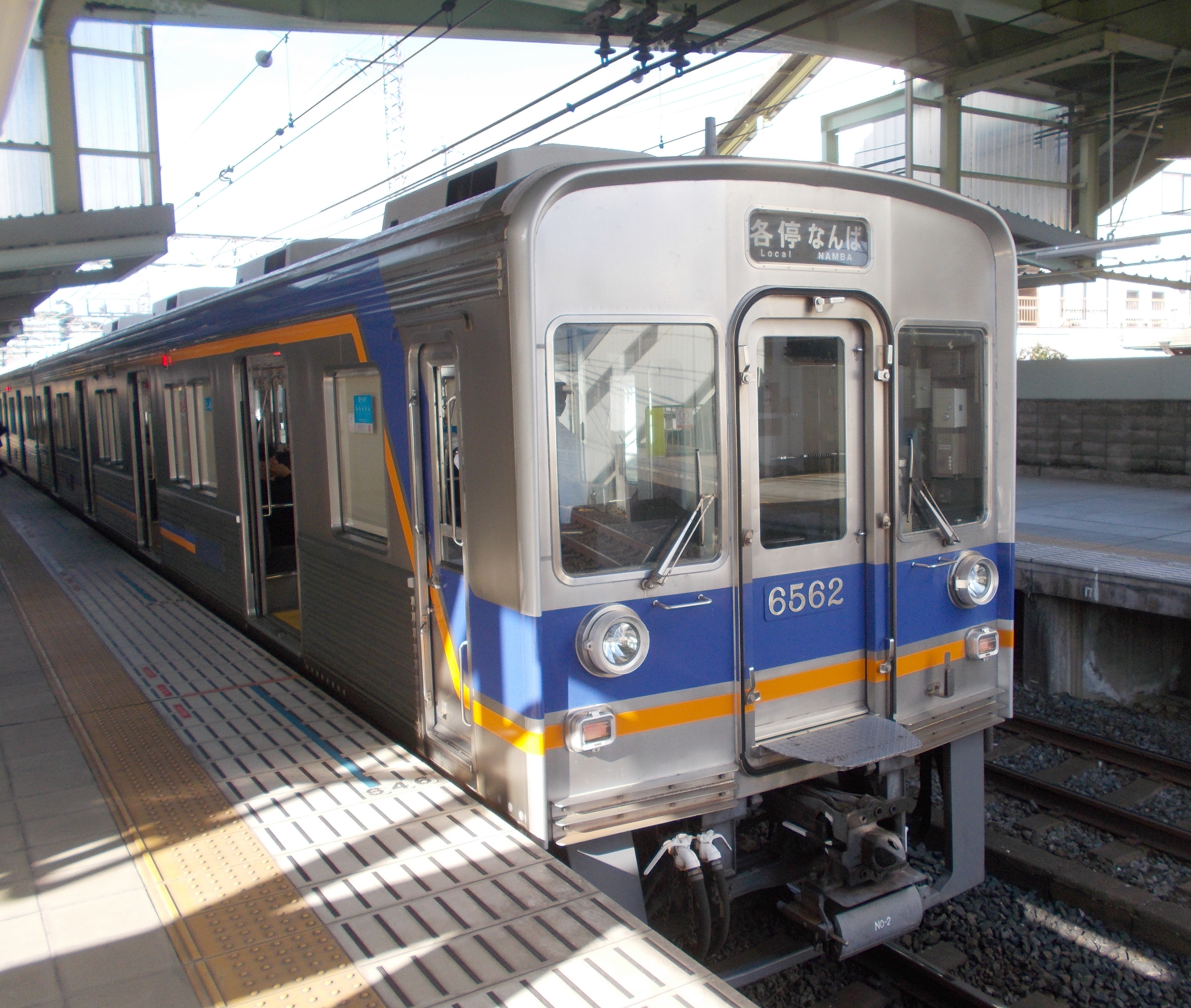 The Rinkan is has a pointy front (and dates from the 1980's).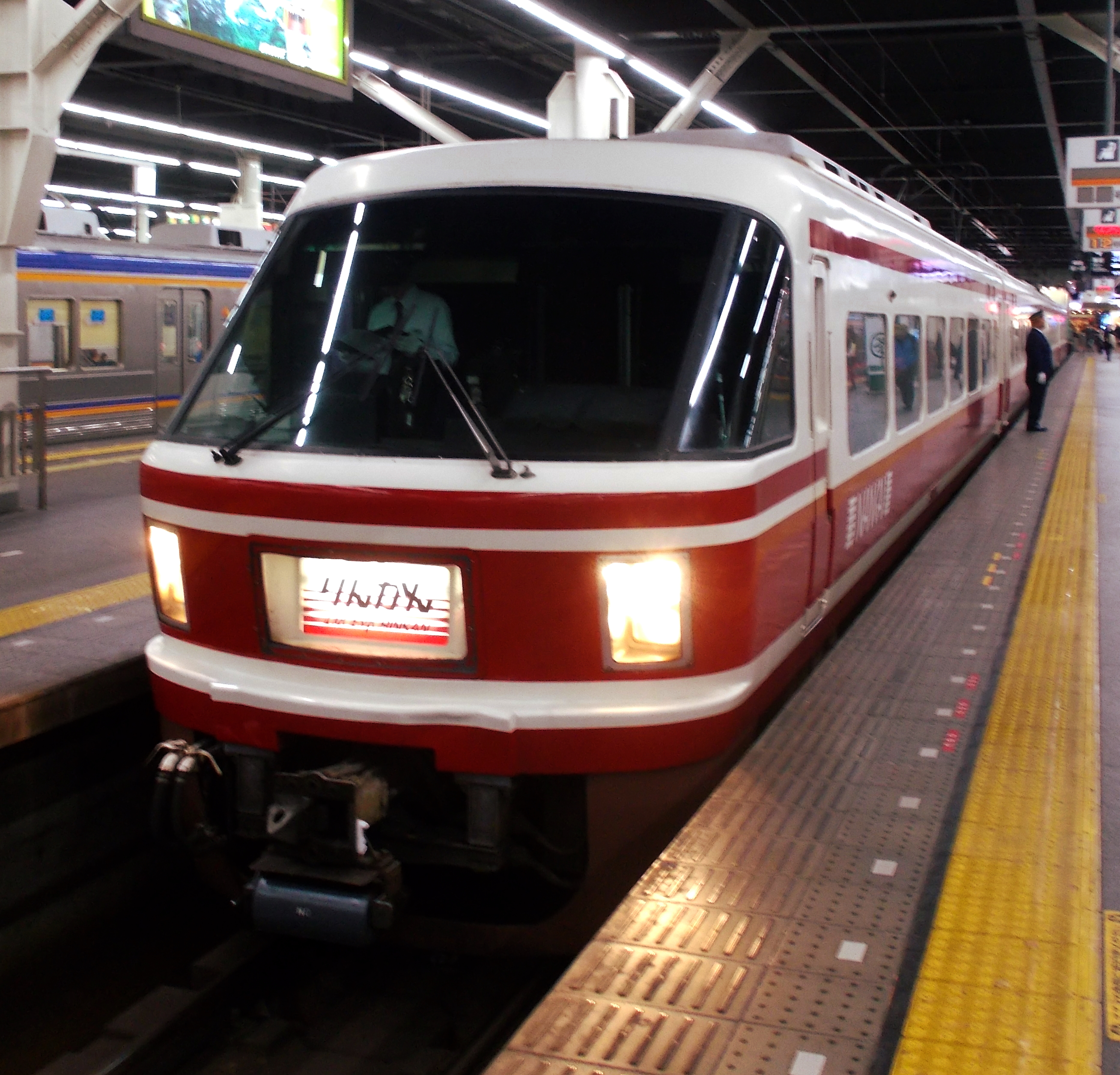 One of my first experiences was getting on a local train in the morning. It was waiting at the platform for the express service to stop and pass on another platform. The driver came around and started handing out tissues. Tissues in Japan are a common freebee and usually come with some sort of flyer or advertisement but these were just generic tissues. I think Northern Rail should give tissues to their customers.
The other thing to note about the Nankai Railway is that they have a sister railway: the Montreux-Oberland Bernois Railway in Switzerland. I'm not sure what being sister railways involves. Maybe they go on holiday together. Or better still they could swap trains once in a while. I think Northern might be the sister railway of Thomas the Tank Engine.