I spent a fair amount of Christmas Day in Spa World enjoying the onsen and saunas. But then it was back home for Christmas Dinner. This presented a bit of a challenge as a lot of the stuff people have for Christmas Dinner back home isn't available in Japan. I had to make do with what was available. This is the Christmas Dinner I ended up making.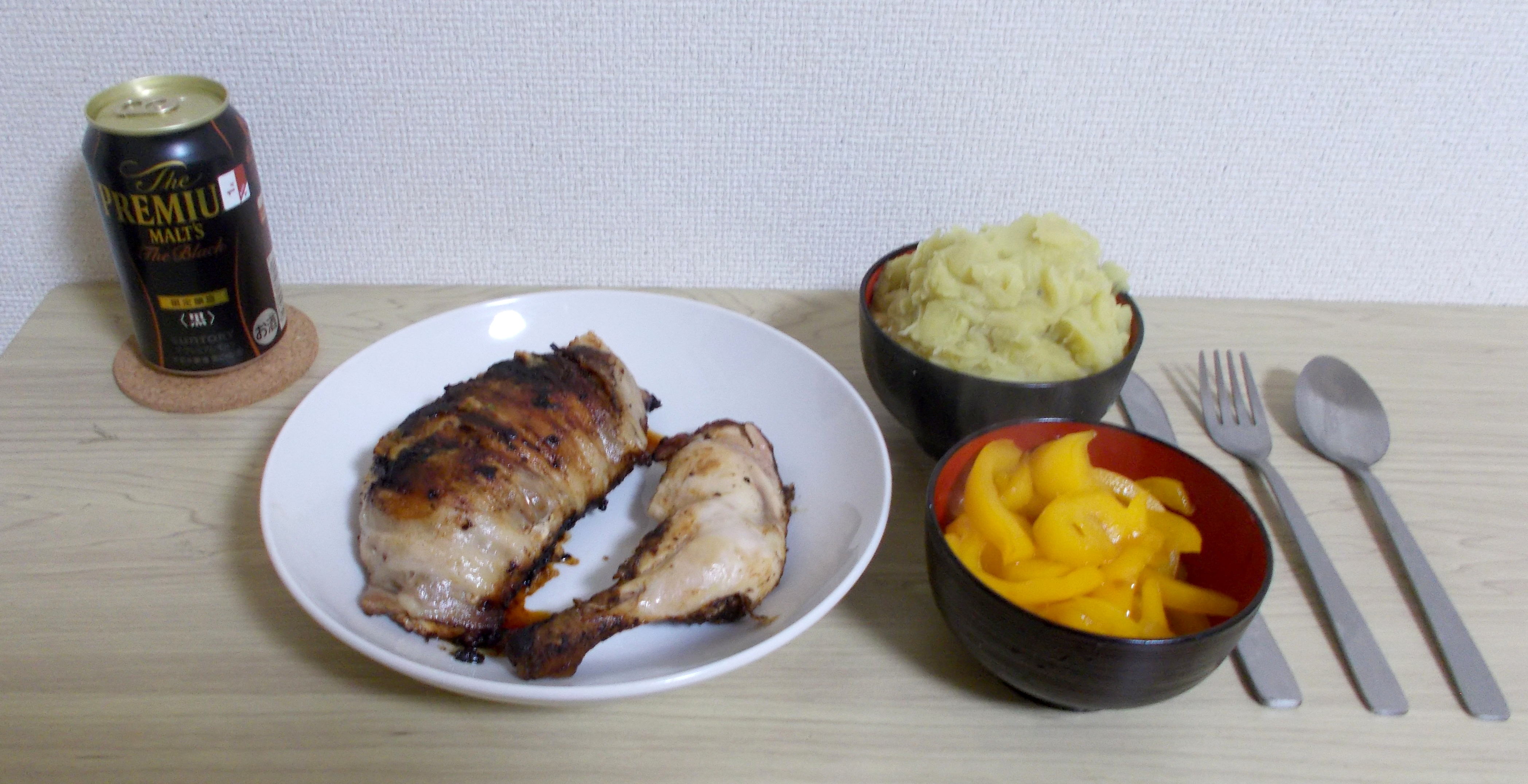 Turkey wasn't available so I had chicken (not a bit departure). A whole chicken wasn't available, and I don't have an oven to cook one in anyhow, so I cooked a chicken leg and made a thing from a chicken breast and some bacon (chicken in blankets?). The breast was stuffed with a miso mixture. In retrospect that wasn't a great idea as miso burns very easily. When some of the miso mixture escaped it caused burns on the outside of the bacon. That said I just removed the burnt bits. For vegetables I had sweet potato with candied chestnuts. This is a Japanese New Year's dish that I have been practicing. It seemed like a good choice given the lack of an oven for roast potatoes. I also had yellow pepper as a side vegetable. That might seem a little strange but they are in place of sprouts. My students had never seen a spout before when I showed a picture in class. Everybody knows that kids in the UK don't like sprouts. Well in Japan kids don't like peppers or P-man (ピーマン) as they are known here. A logical replacement. That's a can of Japanese Stout you can see in the top left of the picture. For dessert I made a strawberry cheesecake.
Strawberry cheesecake is what the Japanese call Christmas Cake with the exception that their version is sponge based. I made a UK version.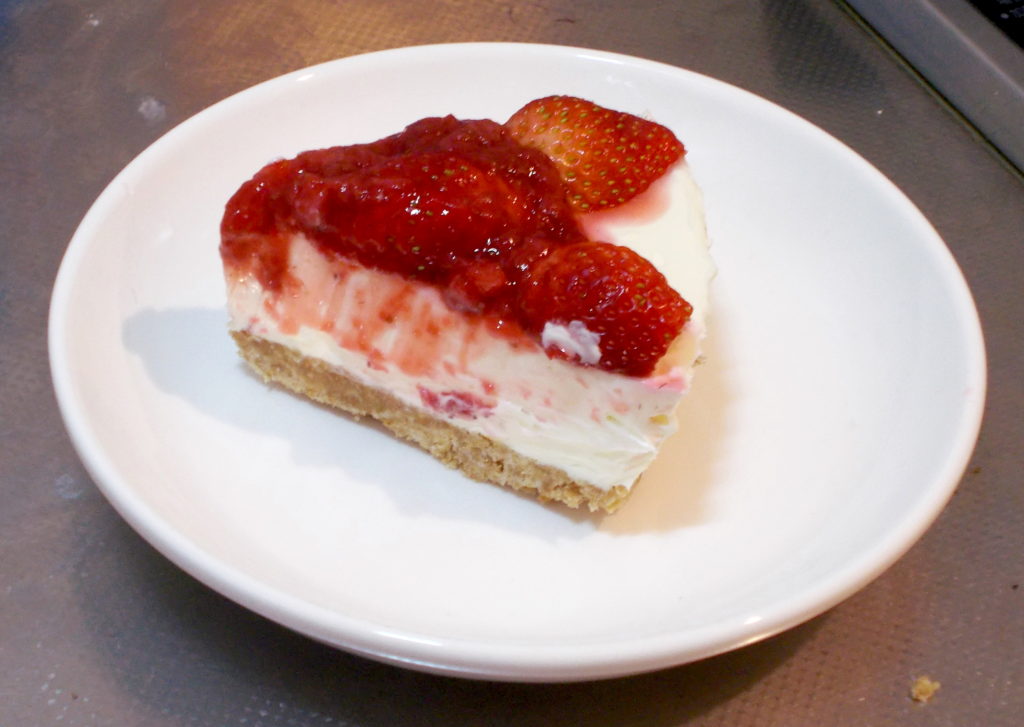 I'll be doing more cooking for the New Year. Japanese New Year has a range of traditional dishes (such as the sweet potato above). I've practiced a few and will try and learn some more before the 31st.