I went for another trip to Kyoto. The temple of Sanjusangendo had been recommended to me by a colleague and I also fancied visiting the modern art gallery. The fore-mentioned colleague also recommended a trip to Kyoto National Museum.
First of all Sanjusangendo turned out to be well worth it. It is a long building filled to the brim with amazing Buddhist statues. Unfortunately you can't take photo's inside of the temple. The Wikipedia page includes more details and some small photos. I took a photo of the outside.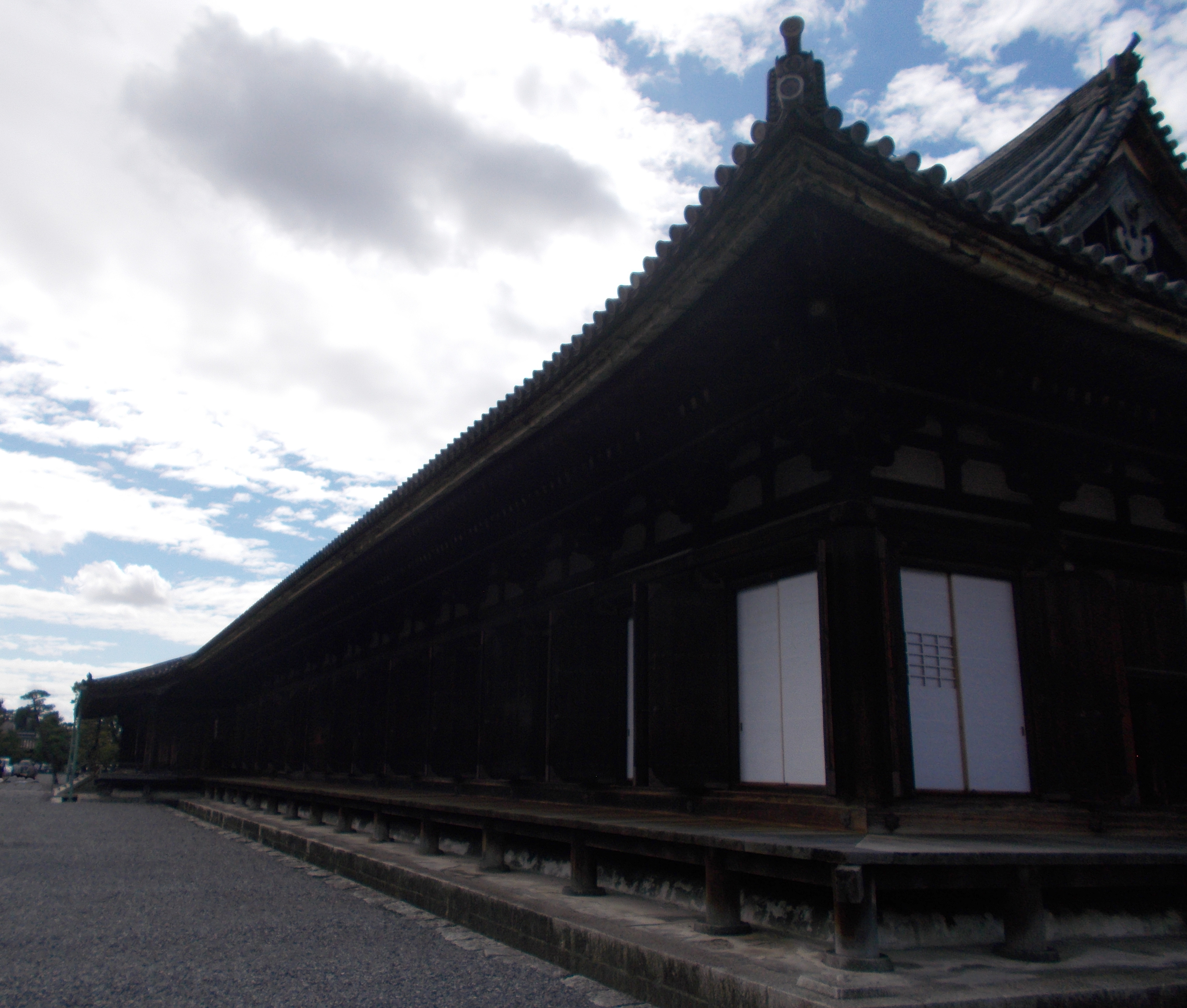 After that things went a bit awry. The National Museum was partly closed and the permanent exhibition in storage. There was a special exhibition of swords but I decided to give that a miss and move onto the art museums… only for the museum I wanted to visit to be closed. There is another art museum across the road but there was a queue around the block to get in. Lots of waiting and a very busy museum once you get in. I decided to skip that too. It was a bank holiday so maybe I'll go back when I'm off over winter.
On the plus side there was what appeared to be a youth music and dance festival going on in the parks around the museum. I spent the afternoon watching everything from tap dancing, to wannabe idol groups via hip hop dancing.
The highlight came towards the end of the festival when the Tachibana High School Brass Band were due to play. Having been in a brass band when I was in school I was quite excited at seeing this. It was quite a performance as they immediately started dancing down the street while playing their instruments.
The following Youtube video give you an idea of what they get up to.